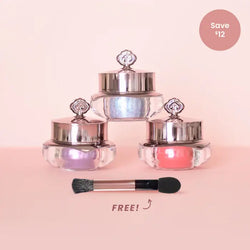 Powder Trio Pack + FREE APPLICATOR
COLOUR CHART - CHOOSE 3 COLOURS
Glazed Amber - Metallic
Glazed Donut - Metallic

Marshmallow - Classic
Creme - Classic
Caramel - Classic
Blush - Metallic
Espresso - Classic
Bubblegum - Classic

Nude Pink - Classic
Pastel Pink - Classic
Latte - Holographic

Tawny - Classic

Rose Gold - Holographic

Pink Shatter - Holographic
Cerise - Classic
Mauve - Classic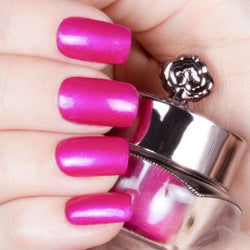 Mulberry - Classic

Ophelia - Classic
Blossom - Classic
Bloom - Classic
Desert - Classic

Taffy - Classic

Watermelon - Classic
Kaleidoscope - Holographic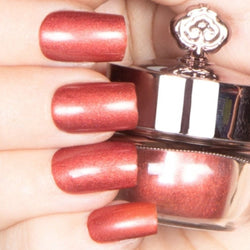 Scarlet - Classic
Ritz - Holographic

Red - Metallic

Valentine - Holographic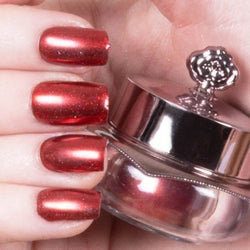 Ruby - Metallic

Maroon - Metallic
Burnt Orange - Classic
Honey - Classic
Coral - Classic

Sunshade - Classic

Saffron - Metallic

Rust - Classic

Peach - Classic
Fall - Classic
Daffodil - Classic
Gold - Classic
Bronze - Classic
Gilded - Holographic
Ballerina - Classic
Glazed Plum - Metallic
Grape - Classic
Flamingo - Holographic
Lilac - Classic

Pansy - Metallic
Bohemian - Classic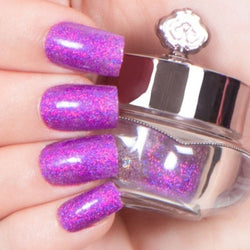 Ultraviolet - Classic
Fuchsia - Metallic

Razzleberry - Classic

Lipstick - Classic

Confetti - Metallic
Lavender - Classic
Amethyst - Classic

Royal Purple - Metallic
Boysenberry - Classic
Dark Violet - Classic

Wine - Classic
Cosmos - Classic
Iris - Classic

Oceania - Classic

Wisteria - Holographic

Sky - Classic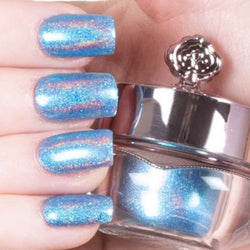 Ocean Rush - Holographic

Turquoise - Holographic
Aqua - Classic

Twilight - Metallic
Lagoon - Metallic

Ultramarine - Classic

Tanzanite - Classic

Midnight - Classic
Electric - Holographic

Violet Sky - Holographic
Arctic - Metallic

Sapphire - Metallic

Dark Cyan - Classic
Emerald City - Holographic

Pale Green - Classic

Sea Green - Classic
Glazed Forest - Metallic

Seafoam - Classic
Apple - Classic
Jade - Metallic

Shamrock - Metallic
Forest Green - Classic

Sage - Classic
Golden - Metallic

Marina Mist - Classic

Sand - Classic
Ice White - Classic

Quartz - Classic

Satin - Classic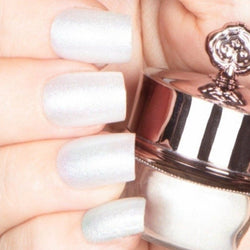 Winter - Classic

Pearl - Classic

Peru - Holographic
Gingerbread - Classic
Mocha - Classic

Champagne - Classic

Peanut - Metallic
Copper - Metallic

Sepia - Classic

Syrup - Metallic

Starry Night - Classic
Black Pearl - Classic

Raven - Metallic

Universe - Holographic

Shadow - Classic

Sterling - Holographic

Platinum - Holographic

Stone - Classic
Powder Trio Pack + FREE APPLICATOR
Mix your own colours with the Powder Trio Pack! Apply your colours one at a time or if you're feeling adventurous, feel free to mix and...
Read More
Mix your own colours with the Powder Trio Pack! Apply your colours one at a time or if you're feeling adventurous, feel free to mix and customize your colour!
The Powder Trio Pack Includes: 
3 x Nail Powders In The Colour Of Your Choice

1 x FREE Applicator
Read Less
4 payments of $14.25

Own it now, pay later

No interest, ever
4 Reasons Why People Love Sistaco
Quick and Easy to Use
Our system is so simple and produces a perfect salon-quality finish every time - This is the system for all ages and experience levels. No dipping or drilling; just simply brush it on and remove easily whenever you want!
Long-lasting
Your application will last you up to 2 weeks, often longer, protecting your nails and keeping them strong. As we're the only nail system where you can mix your own colours, you'll be getting creative and wanting to change sooner!
Non-Toxic
All of our products are non-toxic! They are also odour free so say goodbye to salon headaches or smelly dip kits. Sistaco is unique which is why we have hundreds of thousands of customers worldwide.
Money Saving
Let's face it, it's tough finding the time and the money to go to a salon continually. Our system will save you thousands over the year, you can do over 30 full manicures with a single pot. That's one every 2 weeks for a YEAR! And with so many shades in our range, you will never be bored.
No Dipping Or Drilling Here. Simply Brush It On!
HOW DOES SISTACO NAIL SET WORK
Perfect home mani anytime!
I'm obsessed with Sistaco! I love the colors and versatility of their products! Applying the mineral powder is simple and you can create so many custom combinations to make each manicure unique to you. If you can paint your nails you can have beautifully painted nails done at home any time you want! No more long nail appointments at the salon (unless that's what you're in to). Sistaco is also the only at home product that I have used that lasts longer than a few days before chipping off. I am able to get 7-14 days of wear per manicure. I am very rough on my hand. They are often in water, sanitizer or working on a project and I don't worry about my nails. I know they will look amazing until I'm ready to change colors or designs! Best product hands down. (1 week old mani in pic)
Everything I expected and more
Sistaco is so easy to use. It only takes minutes to do you beautiful nails. But be warned this is addictive. The colours are amazing the sparkles are amazing. Glitter is my thing and people notice your pretty nails. Customer service is fantastic and gone above and beyond to help me with my nails from the abuse of he other system that I was using. Thank team Sistaco.